Regular price
Sale price
$898.00
Unit price
per
Sale
Sold out
100% Satisfaction Guarantee Or Your Money Back 🤝
View full details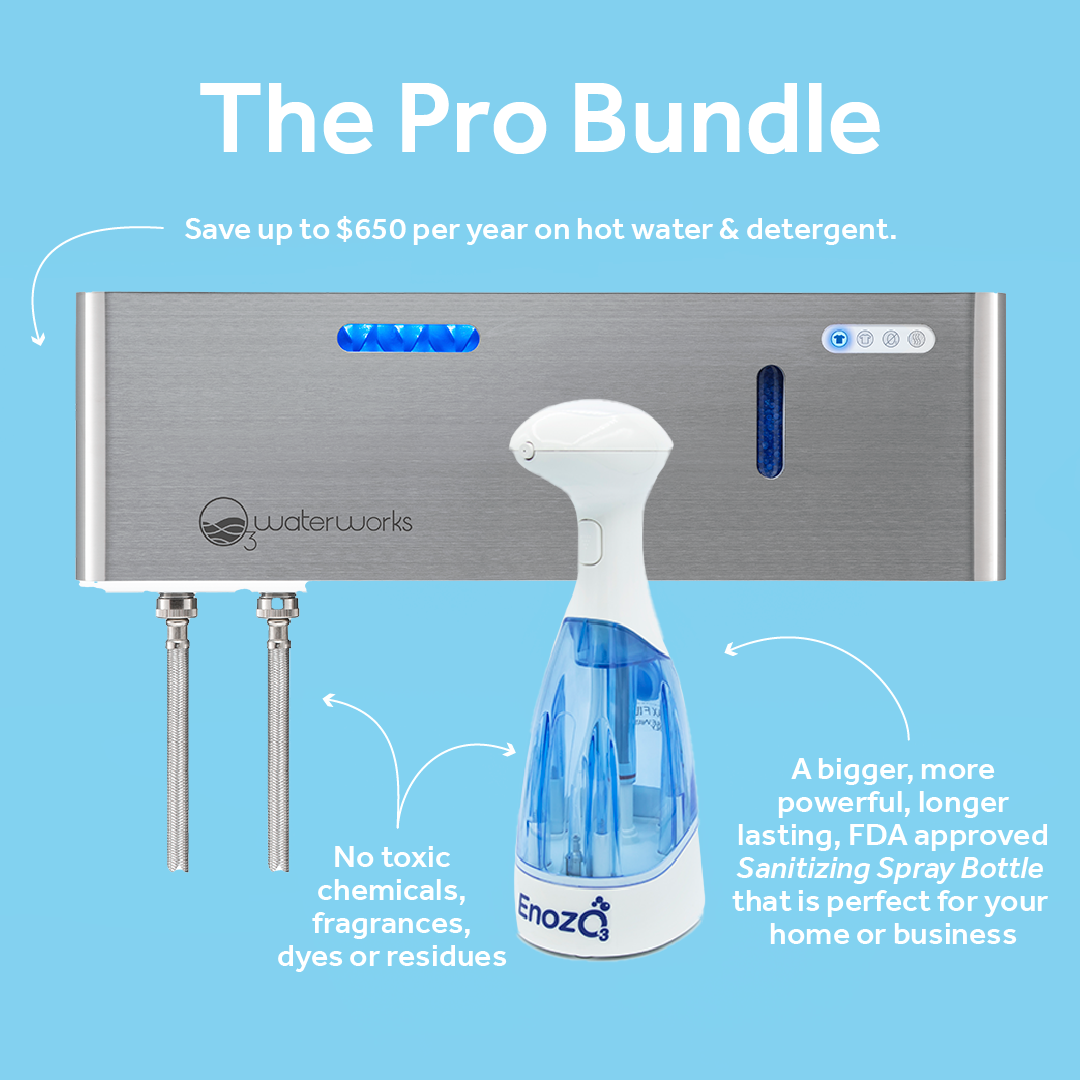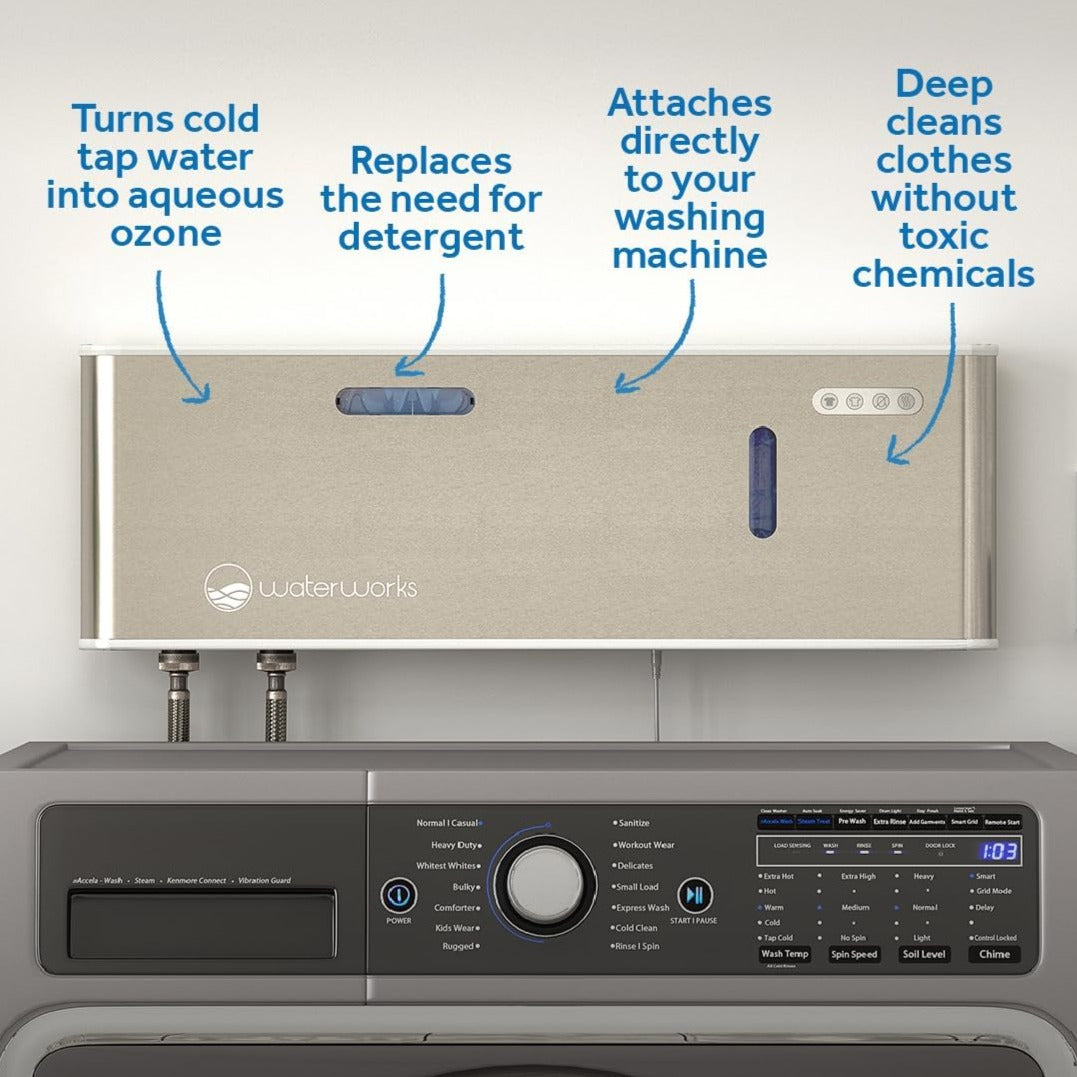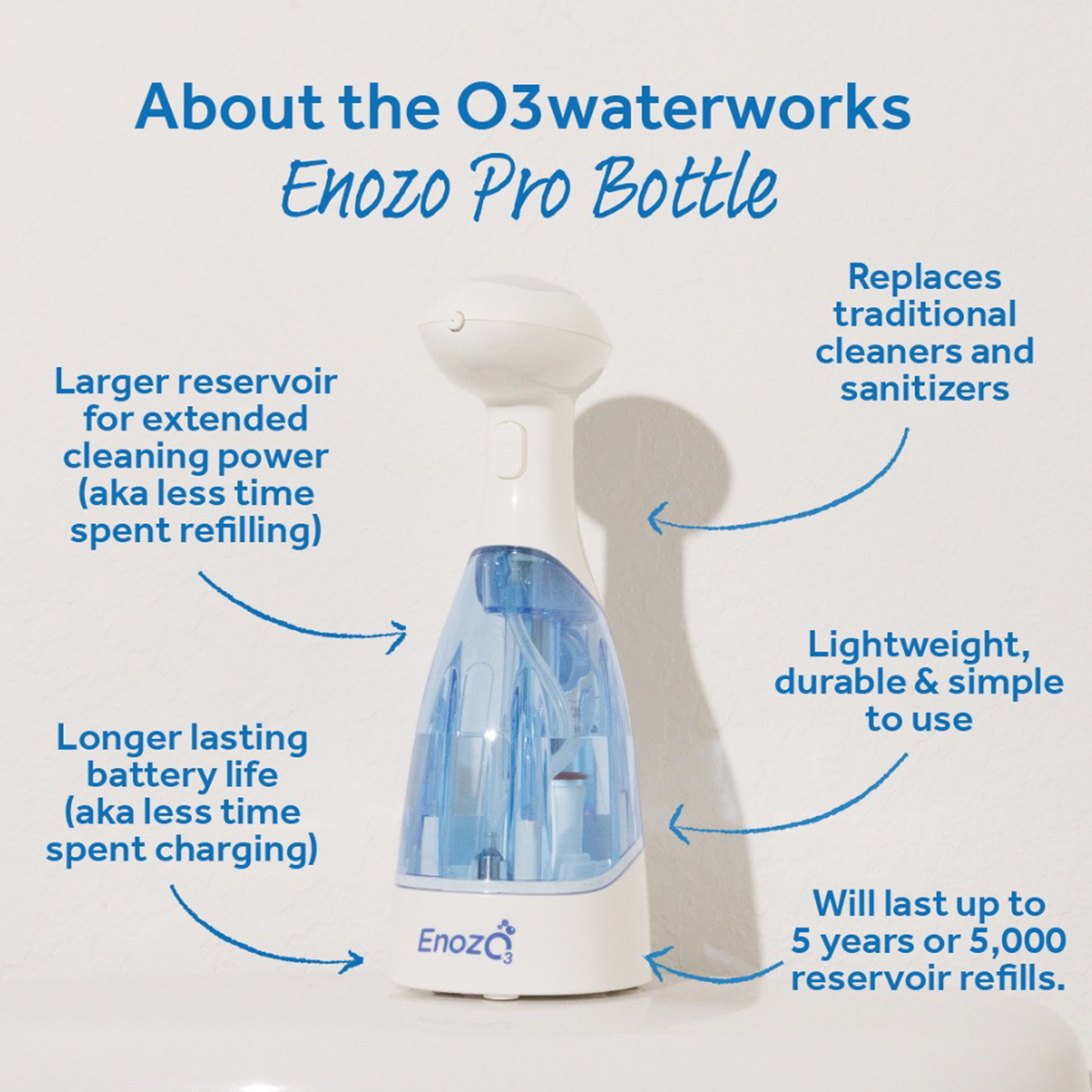 Bundle the O3waterworks Smart Laundry System and Pro Sanitizing Spray Bottle
FREE SHIPPING on the bundle!

MONEY BACK GUARANTEE
 The Pro Bundle from O3waterworks is perfect for your home or business!
-
CUSTOMER SERVICE
If you have a questions please email us at...
support@o3waterworks.com 

*100% SATISFACTION GUARANTEE OR YOUR MONEY BACK*
MONEY BACK GUARANTEE: If you are unsatisfied with your purchase for any reason, you can return it to us within 30 days for a full refund minus the cost of return shipping.
PRODUCT WARRANTY: 1 Year manufacturer's warranty against defects or deficiencies. Product replaced or refunded at the discretion of the company after a 30 day return period. Extended warranty options are available after checkout.
-
O3WATERWORKS SMART LAUNDRY SYSTEM
CLEAN & DEODORIZE NATURALLY! The O3waterworks Smart Laundry System transforms ordinary tap water into O3, a powerful oxidizing solution to effectively clean your clothes without chemical detergents or hot water. In just 30 seconds O3 kills 99.9% of common bacteria and germs, then quickly reverts back to pure oxygen and water, so you are never exposed to any harmful chemicals.
Makes doing laundry easier

Makes doing laundry cheaper

Clothes come out cleaner


Clothes come out smelling better

Works with any laundry machine
The Smart Laundry System cleans your clothes, cleans the water it's washed in and cleans your washing machine too!


O3WATERWORKS PRO SPRAY BOTTLE
CLEAN YOUR HOME LIKE A PRO!  The O3waterworks Pro Sanitizing Spray Bottle transform ordinary tap water into O3 a powerful all natural sanitizer. Just fill with water and go! Pull the trigger to make O3 and clean your kitchen, bathroom, stone, glass, stainless steel, floors, produce and more! Great for cleaning and deodorizing carpeting, sofa fabrics or automobile interiors.

*Lasts 5 years or 5000 fills
*FDA approved
PERFECT FOR YOUR BUSINESS! Designed with large & commercial spaces in mind, the Pro Spray Bottle gets you the industrial-capacity sanitizing power you need to keep your business running. Make your cleaning sustainable and ditch the synthetic chemicals, mixing, diluting and odors for a water-based sanitizing alternative that leaves behind no residues. 
The Pro Spray Bottle is a bigger, more powerful, longer lasting lasting sanitizing spray bottle from O3waterworks perfect for your home or business!